-had 23 names
-was born in Spain
-painted over 50,000 paintings in his lifetime
-spent four years painting in only blue (sadness)
-invented cubism
-was left-handed

The project was to replicate Picasso's chicken drawing.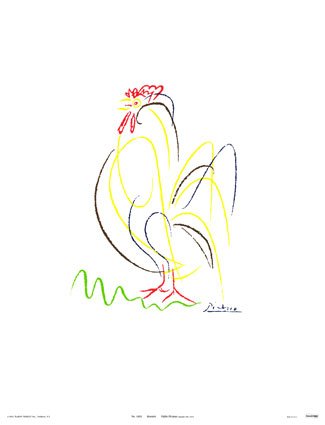 The artists were given step-by-step instructions to follow. For added suspense I did not tell them what they were drawing- it was a surprise! I'm not sure if told what they were drawing would have helped them or not.